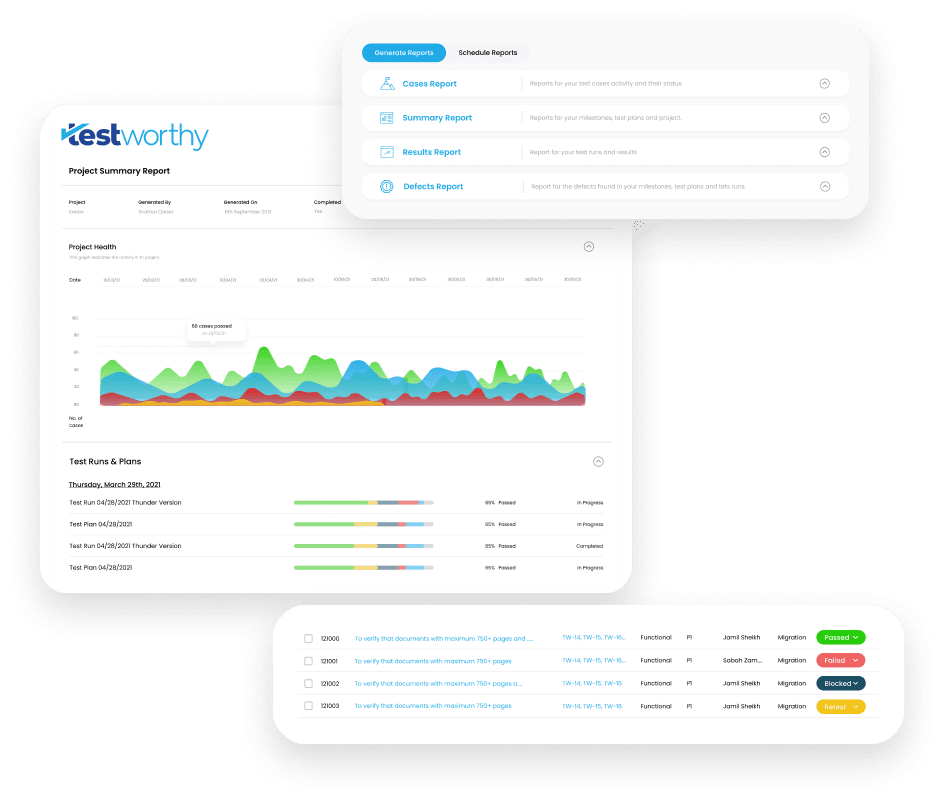 Extensive report generation and metrics measurement with a test management tool.
In-depth reports for projects, milestones, plans and runs
Compare results across multiple configurations and milestones
Track workload to efficiently adjust assignments and resources
Tracking and traceability of test case changes, case activity, and newly added tests.
Jira Integration
Seamless Integration
Testworthy offers smooth JIRA integration to enhance your teams' collaboration and boost productivity
Productive Management
View and manage Testworthy test execution data on your Jira issues.
Bugs and Reports
Create meaningful reports with your JIRA data and push bug reports to JIRA and link issue IDs.